Image on Right
First Good Shepherd Lutheran Is a Church for All Nations!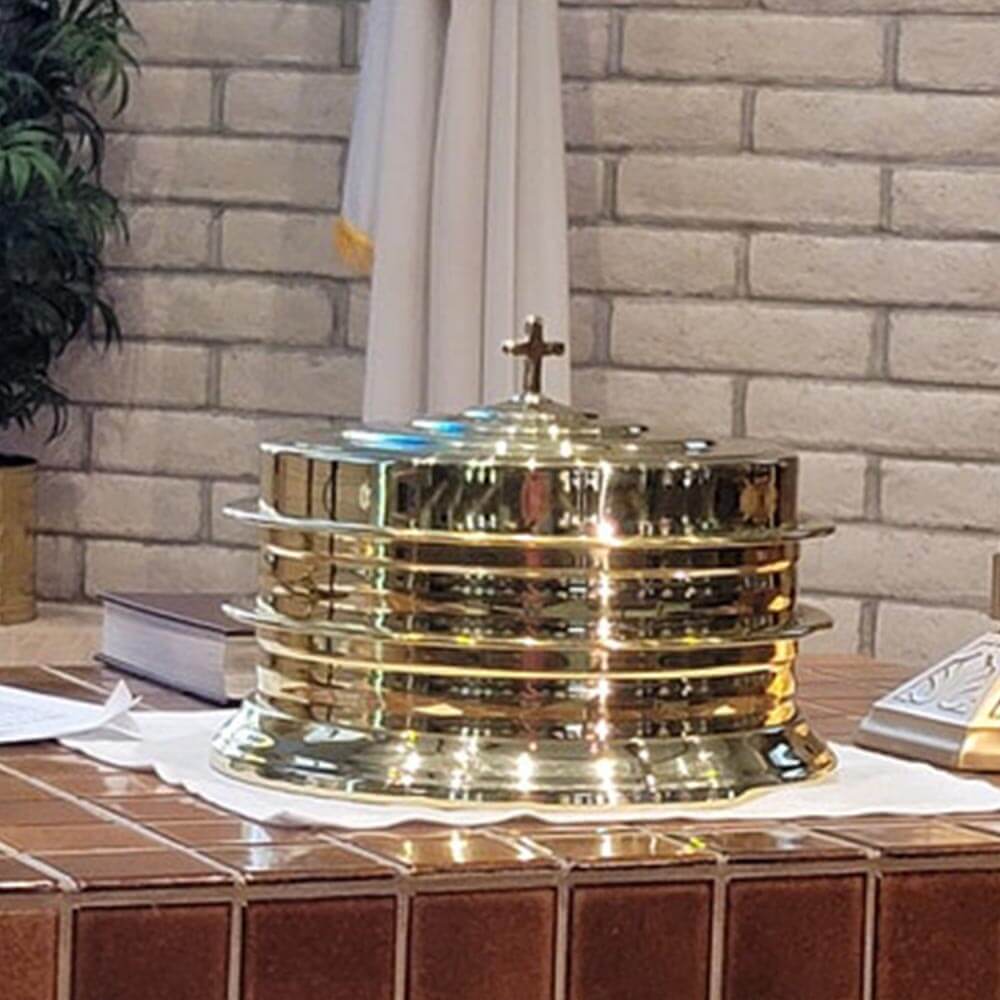 Image on Right
We at First Good Shepherd Lutheran Church would count it a true honor to have you join us in our downtown Las Vegas location. For over 82 years, First Good Shepherd has welcomed people from all walks of life.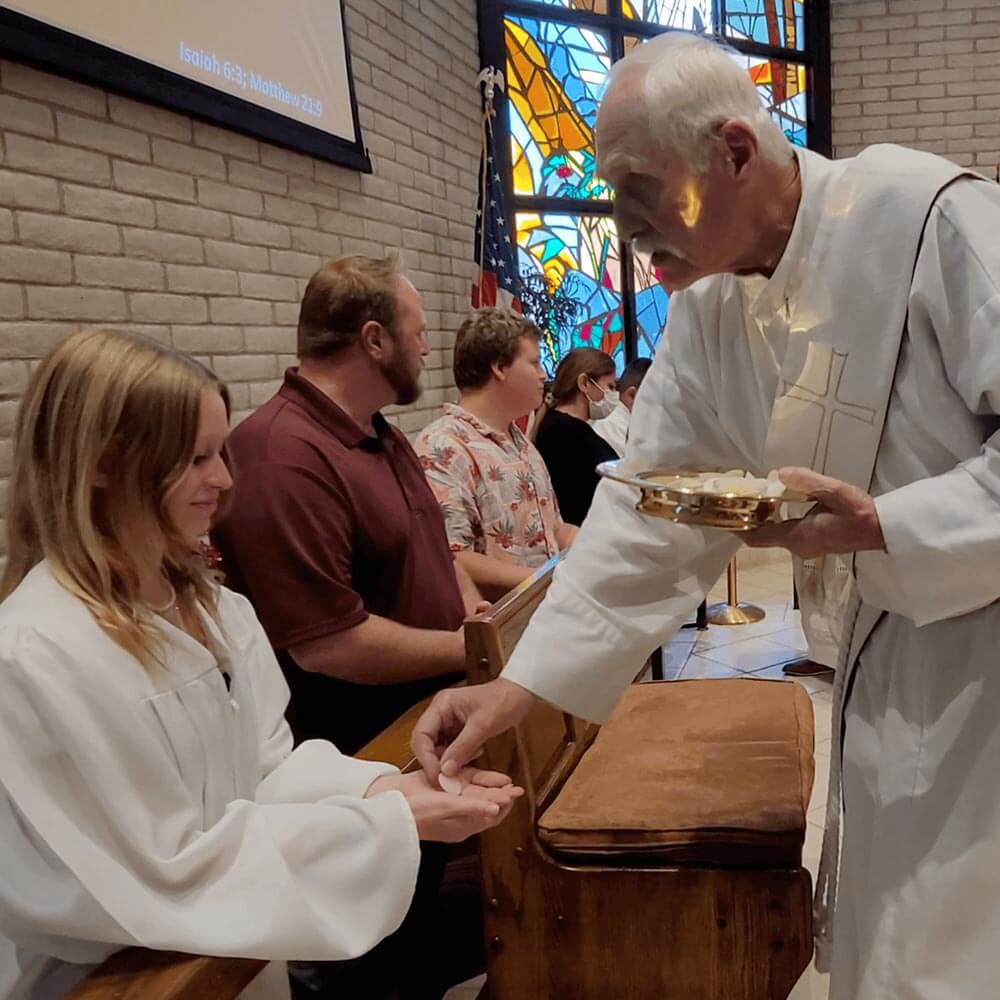 Image on Right
Stay up to date with the happenings of First Good Shepherd Lutheran Church by following us on Facebook and Instagram. You'll find information such as announcements, sermon notes and thoughts from our pastor to encourage and challenge your walk with the Lord.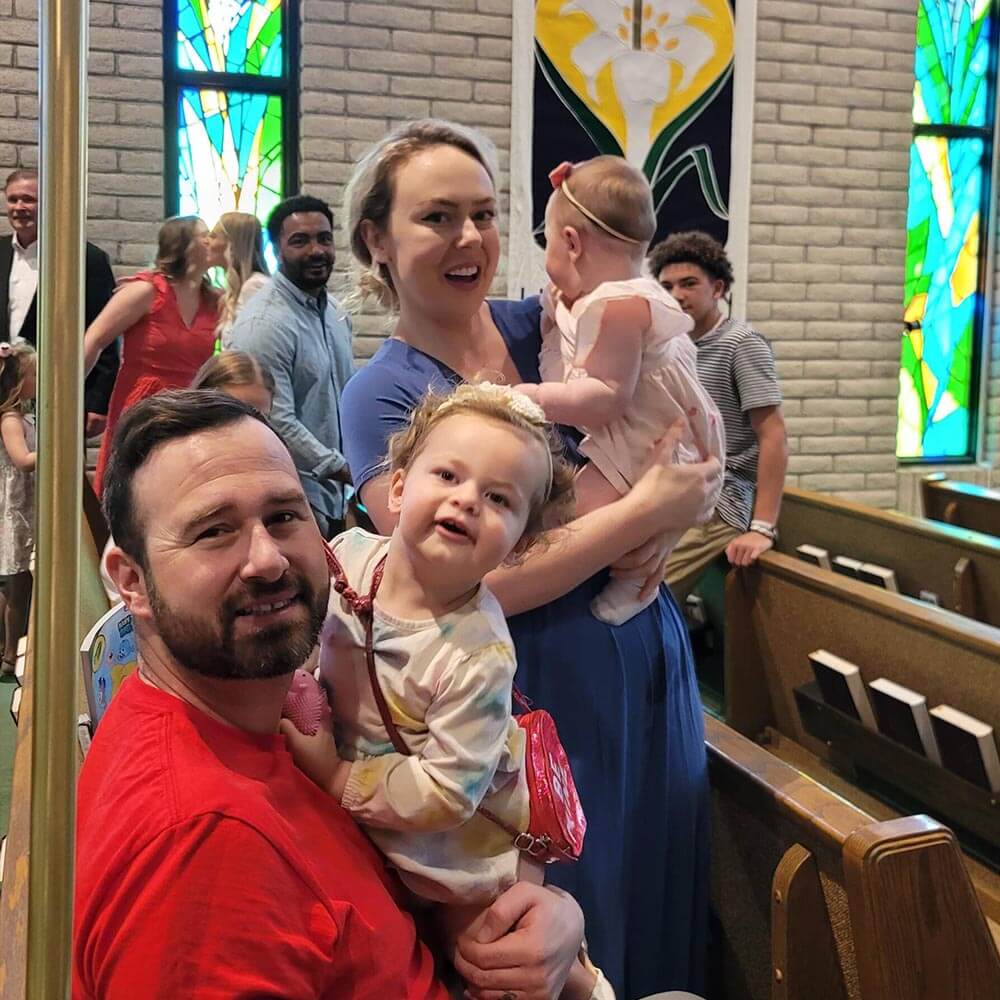 Image on Right
For we are his workmanship, created in Christ Jesus for good works, which God prepared beforehand, that we should walk in them. – Ephesians 2:10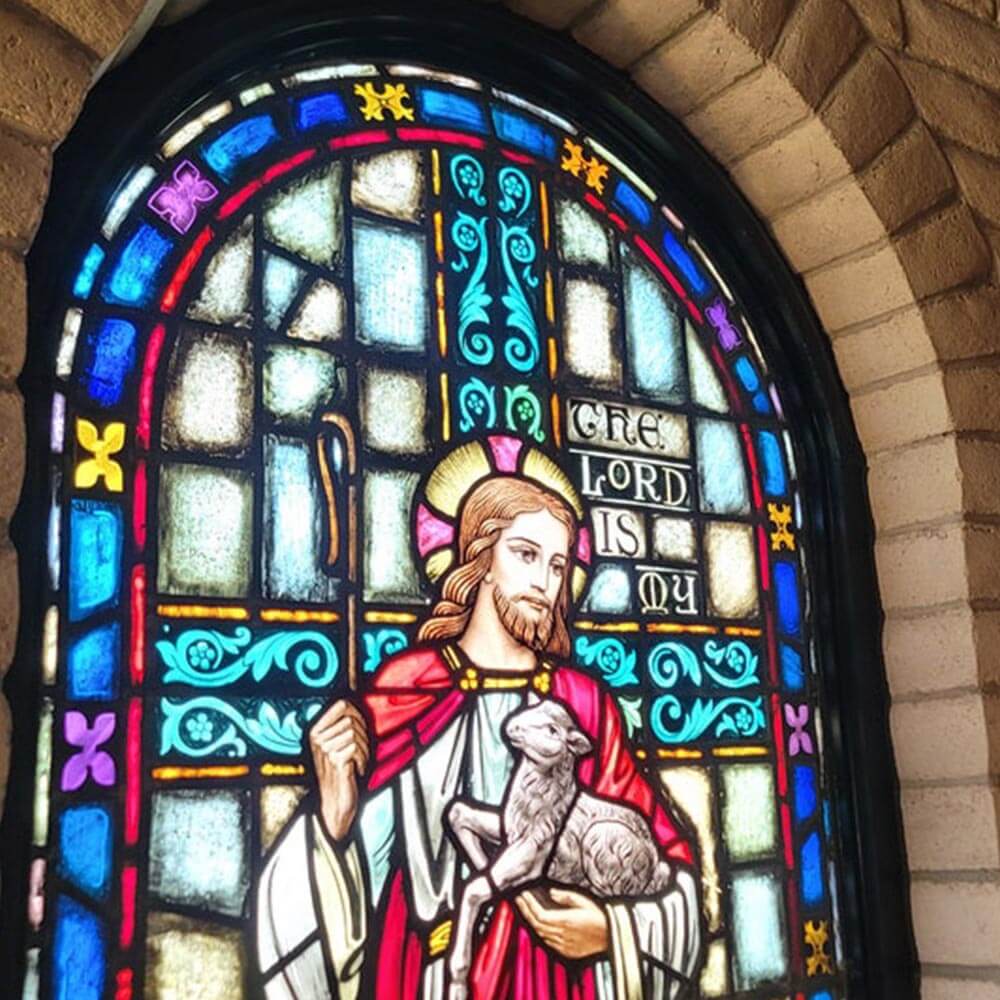 WELCOME TO FIRST GOOD SHEPHERD LUTHERAN CHURCH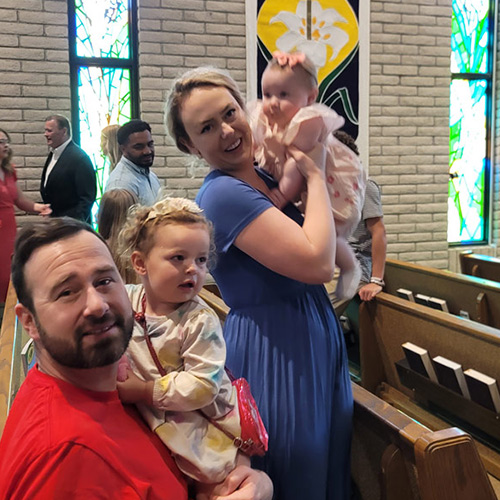 OUR NEW MEMBER CLASS STARTS JUNE 4, 2023
Membership is a transformative experience. First Good Shepherd is a Member based community. 
Voting members choose the course of the church, often making important decisions that impact the church, congregation, our partner school and, often the entire surrounding community.
LEARN MORE & SIGN UP BY CLICKING HERE.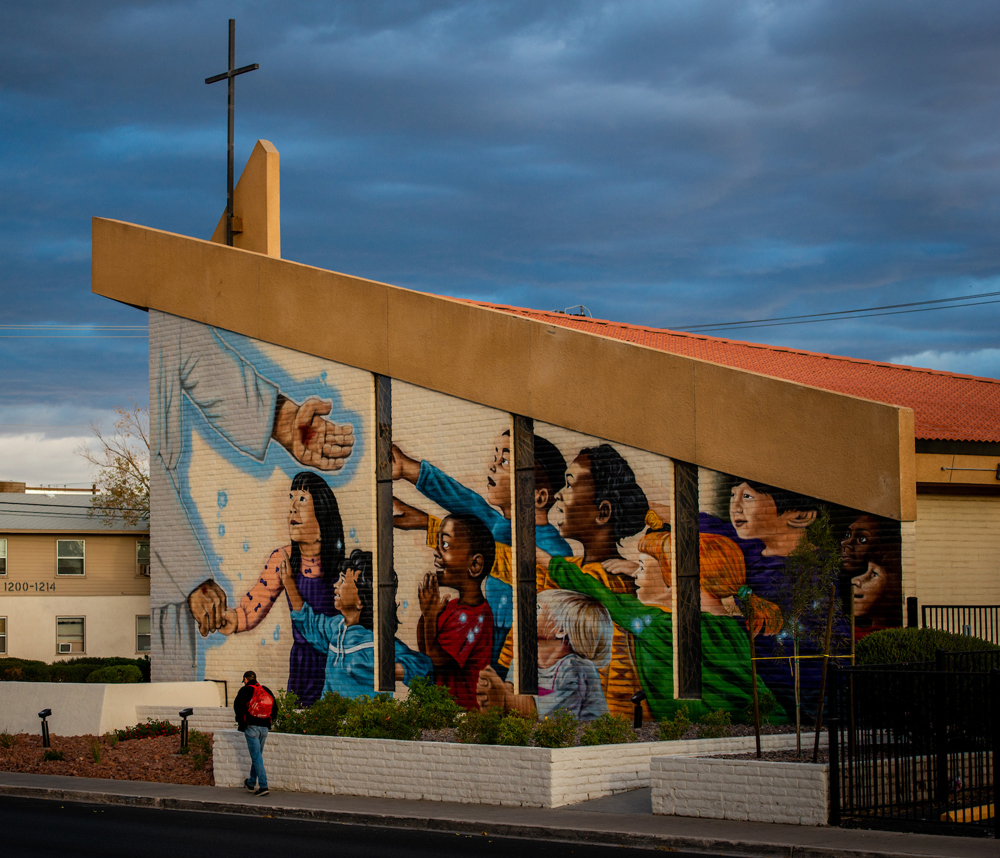 In grateful response to God's grace and empowered by the Holy Spirit through Word and Sacraments, the mission of The Lutheran Church—Missouri Synod is vigorously to make known the love of Christ by word and deed within our churches, communities and the world.
PLEASE JOIN US FOR AN UPCOMING WORSHIP SERVICE. THERE'S A PLACE FOR YOU HERE AT FIRST GOOD SHEPHERD LUTHERAN CHURCH.
VP of Christian Life Report - Linda Olson
Celebrate the Lord of the Nations, Milwaukee, Wisconsin
Next time you are in church singing a hymn, try to imagine 4000 voices joining you. As you are making your confession, taking communion and reciting the Lord's Prayer, imagine all those voices as well. This was my experience at the Thursday night opening service of the LWML 40th Biennial Convention on June 22. Hearing those voices in unison was awe inspiring. God was truly in that place.
A CHURCH FOR ALL NATIONS!
Plant, sustain, and revitalize Lutheran churches
Support and expand theological education
Perform human care in close proximity to Word and Sacrament ministries
Collaborate with the Synod's members and partners to enhance mission effectiveness
Promote and nurture the spiritual, emotional, and physical well-being of pastors and professional church workers
Enhance early childhood, elementary and secondary education, and youth ministry
The Lutheran Church—Missouri Synod (LCMS) is a mission-oriented, Bible-based, confessional Christian denomination, headquartered in St. Louis, Missouri, and founded on the teachings of Martin Luther.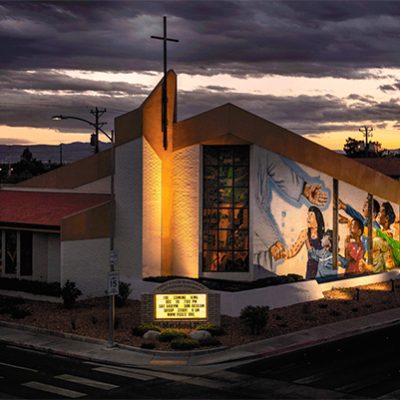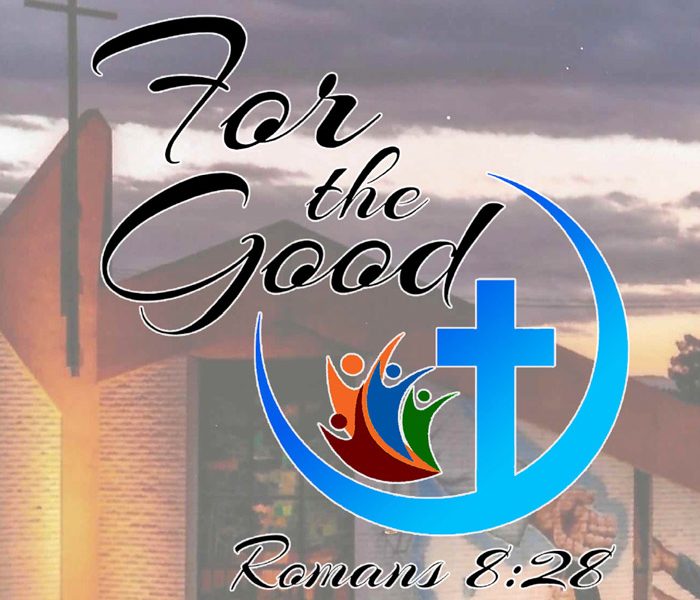 Our 2023 FunRaiser Appeal aims to raise $900k to update, repair and replace the bare necessities of both the church and the school facilities. We have already received over $700k in pledges in just the first 60 days! Help us keep the momentum! 702-384-6106
Contribute through our secure online portal. Fill out a form to complete your donation in minutes.
You will receive a receipt by email.
SUPPORT IS AS EASY AS A TEXT MESSAGE
Text the dollar amount you would like to give to
and follow the response to make a donation on your cell phone.
Fast, easy and secure donations. Receipt by email to follow.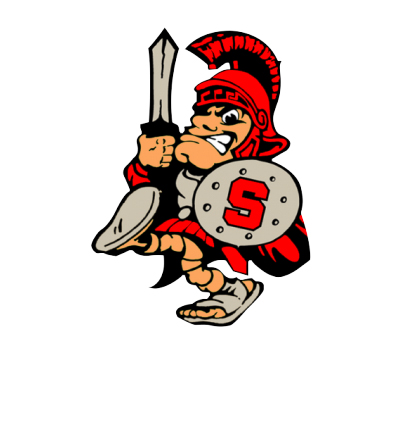 PRESCHOOL THROUGH 12TH GRADE CHRISTIAN EDUCATION
Mountain View Christian Schools have a fully integrated leadership philosophy rooted in the TRUTH of God's Word. Our students, from preschool through high school, are trained up in problem solving applications, teamwork, and communication skills. By the time MVCS students graduate, they will have received hundreds to thousands of hours of on-the-job leadership training because of the curriculum at MVCS.