SUNDAY – 9:00AM BIBLE CLASSES. 10:30AM WORSHIP SERVICE. SATURDAY – 5:00PM WORSHIP SERVICE.
SERVING LAS VEGAS SINCE 1940...
When the city of Las Vegas was incorporated as the county seat for Clark County, Nevada, in 1905, there were fewer than 800 residents in a county larger in land area than half a dozen states, including Connecticut, Massachusetts, and New Jersey.
Thirty years later in 1935, following the completion of Hoover Dam, the population had grown to just over 8,000, and the California-Nevada district of the Lutheran Church-Missouri Synod determined that the time was right to establish the preaching station which would become First Good Shepherd Lutheran Church.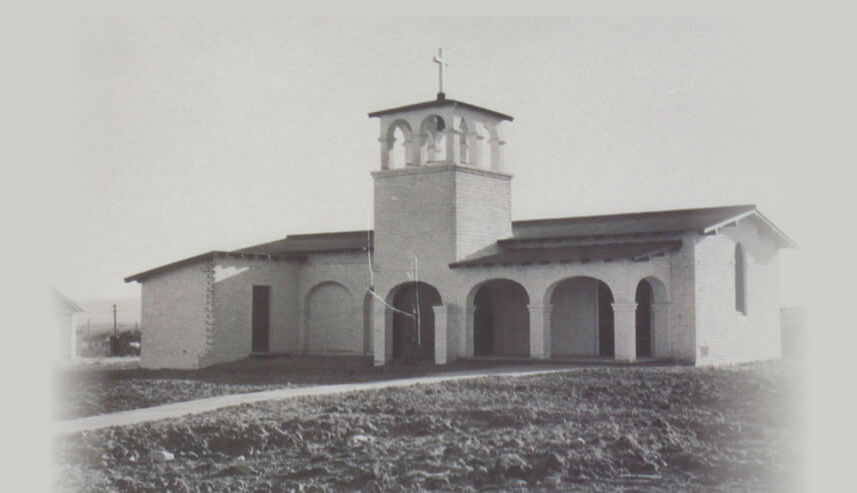 THE FIRST EVANGELICAL LUTHERAN CHURCH OF THE GOOD SHEPHERD
Why the funny name? The congregation was incorporated in 1940 as The First Evangelical Lutheran Church of the Good Shepherd. When we added a school to our ministries in the 1950s, we officially shortened our name to First Good Shepherd, figuring that First Good Shepherd Lutheran Church and School was as long a moniker as most people would be able to handle. Established as a mission start, First Good Shepherd has always understood that part of her mission is to start other missions, so that now she is the happy mother of a large family of daughter congregations in the Las Vegas Valley. First Good Shepherd was instrumental in the founding of Faith Lutheran Middle School & High School.
God has blessed this downtown location with a congregation that is progressive in attitude but traditional in worship, blended in theology yet entrepreneurial in spirit.
First Good Shepherd is a downtown church. We keep in touch with other downtown churches through the Association of Downtown Lutheran Church (ADLC). Check out their website at downtownlutheranchurches.org.